Features
Perform a wide variety of glass processing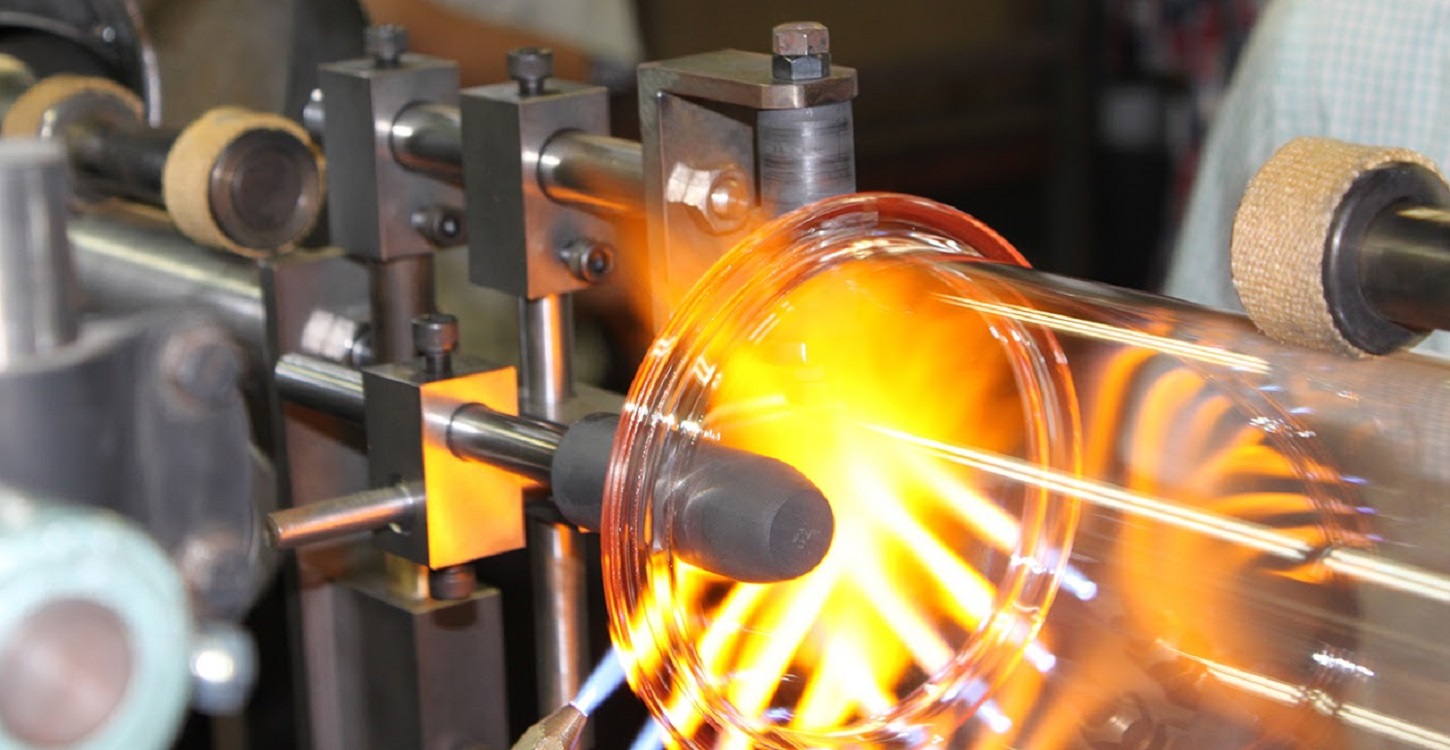 Products of members and Processing technology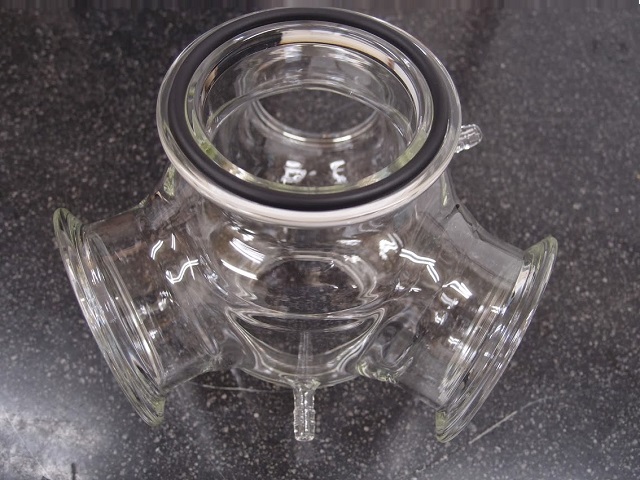 Members of this cooperative manufacture and sale various glass products including glass instruments for plants, semiconductor material, glass parts of general instruments, art glass, glass articles for daily use, in addition to laboratory glass products.
We have a wide variety of processing methods based on techniques which each company have been developed over a very long time, and meet all kinds of processing demands such as molding, pressing, stretching, pressure-proof, boring, polishing, jointing. Most products can be made from one item, and we respond to various requests from research institutions to artists. We accept special products and custom-fabricated products.  Feel free to contact us.
The handwork techniques called "A Magic of Flame"
A large lathe for glass processing plays a major role in production of large glass instruments which is difficult to process by a common machine tool. Today, a lathe for glass processing which makes it possible to manufacture products with a high degree of accuracy is essential for production of laboratory glass products. 
Processing glass handwork using high-heat flame requires highly skilled techniques. Glass material that is heated by the flame of a gas burner and melts like candy. An engineer transforms the material into one product with functions while adjusting the strength of the flame and the method of using flame with the feeling that have developed over many years of experience.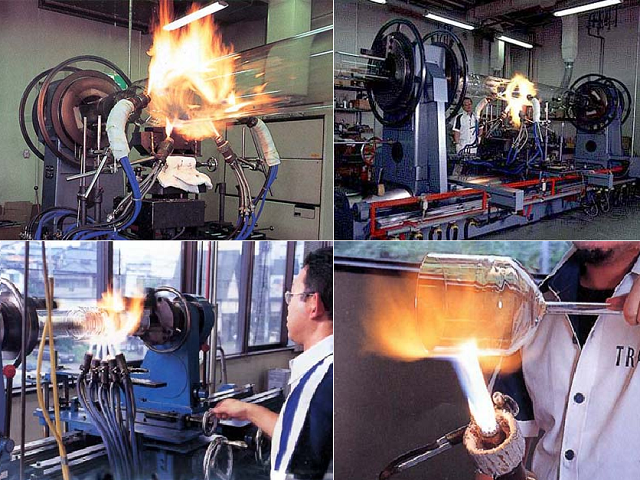 ■ Matching up businesses and companies
 As have been explained above, we have many members who has various fields of expertise and be able to assign the most appropriate company for each business.
■ Business collaboration between member companies
 As companies have different technologies in the processing method, members in this cooperative are collaborating when needed in addition to sharing roles such as making parts and assemblage. 
■ Incorporating leading-edge technology and Technical training
 Always we are collecting the latest technology, and are recently working on boosting exchanges with advanced companies by attending symposiums held in the U.S. Collected technical know-how is shared in the technical training which is periodically operated by the cooperative, and we are trying to improve our technology.